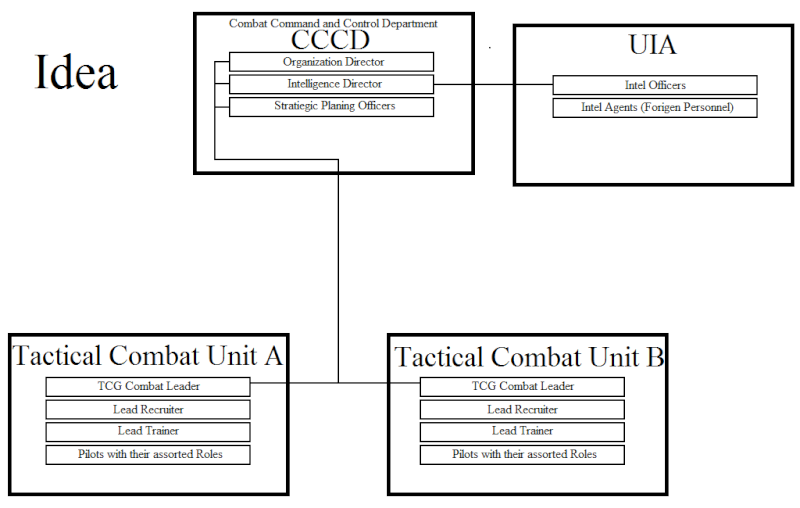 The following pic is the Post War Structure we used after the Revolutionary War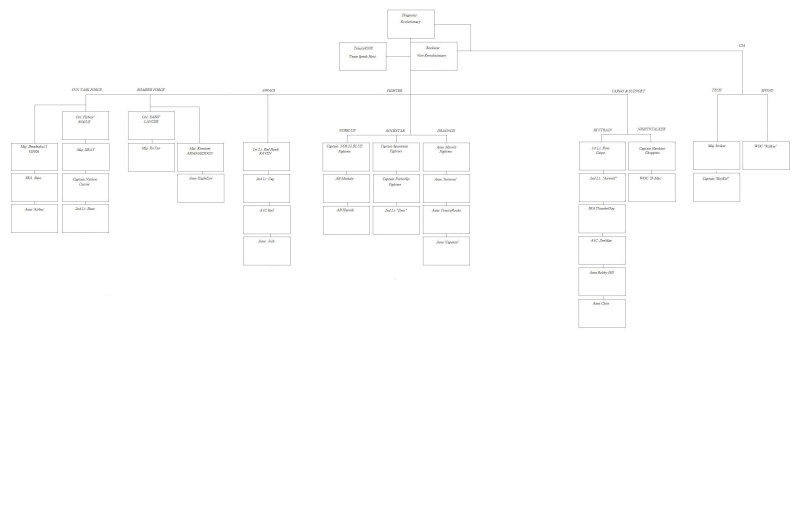 this is my idea to the subject:

The GPEO Command System,
By $nake

There has to be a leader that commands the pilots, like in real life. There shouldnt be any doubt on what to bomb, or what to engage, because that would mean that everyone is free to bomb everything and anything. Thats why i came to the conclusion that we need a command system.

There doesnt have to be "one" leader, it can be divided into several members, but that can cause that one of the "leaders" doesnt agree about something while the other does. Thats why i think there has to be one leader.

Then there will be a system of ranks, which i will start as a simple fighter pilot, not as an officer or any higher rank. In the beginning you will be a recruit, to learn the basics of dogfighting, and what to do in certain cases. Then u will become a fighter pilot and then you are able to be in a war, under command of an officer. When u prove that you are worthy for leadership, you will become an officer. But you have to know what GPEO acts like in several conditions. There will be the "leader(s)" that command officers, for giving orders or give advice.
If there was decided that there will be a coucil of leaders, then there will be 1 leader for every function. So there will be a Chopper leader, Cargo leader, Bomber leader and of course Fighter leader. And if there is a council, it will be possible but hard to become a council member. As a council member you will be able to put influence on the function leaders which are also in the council. And if for any reason a function leader leaves GPEO or anything like that, the council members will choose a replacing canidate.
well we could have branches like the army navy and airforce army = choppers and tanks/hummers Airforce= fighters and transports and then the navy with all of the boats and subs then have different units ex: 91 helo regement or something then have heads over them answering to a commander of the individual branch then anwser to like a leader just a though.

---
Permissions in this forum:
You
cannot
reply to topics in this forum