It has come to out attention that we do not have an Offical Chopper Training Facility. A While back we were thinking of locations on where to build one, and the UK, Indonesia, or British Colombia, near Scar Creak.

Once a facility is built chopper instructors will need to learn the course before they start training recruits. We just need to figure out which place to build it. Post in this thread for other ideas. This is mainly for Chopper pilots to think about, maybe some ideas on obsical courses, shooting ranges, etc. Canyons can be dug out in places, and even tunnels.

There are also some idea son a main training base for all firlds, Fighter Cargo, Bomber and Choppers, along with a misculanius area for Tankers, AWACS, SAR, etc.
I think you should chose scar creek. For one, it has mountains all over the place. This will allow the chopper pilots to weave in and out of them. And two, you can fly low and fast over the water on PRETEND strike missions. This is also a good place for all types of aircraft like, F/A-18's, C-130's,ect. That is all.


Air Wolf246




Posts

: 3


Join date

: 2009-06-22



no, we should make a new base, Huge compared to others. There have to be sections of every function, from fighter to chopper. Then there need to be taxiways all across them but dont make it too big. I mean, dont put the buildings 2 miles away, make them a bit nearer to the rwys.
Then i want there to be a fighter course, to be there as a test of skills. Here is an example i thought of so far: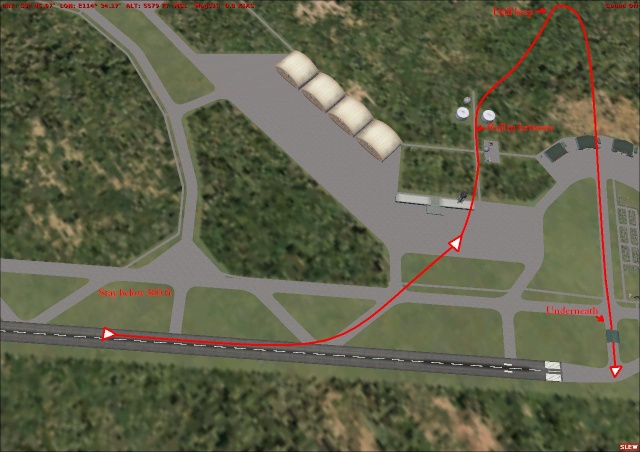 This is at Wadola, but im planning to make the course bigger. With this idea i want to be sure that the recruit is able to use its plane almost as it would be as an extend to his body.
Recruits, if u dont like my idea, just comment and give some feedback.


Similar topics
---
Permissions in this forum:
You
cannot
reply to topics in this forum