This is a practice Operation.

Background: After several days of rising tensions, the Communist Takeover Coalition (CTC) has made a name for themsevles. The took over India and its eastern neighbors, along with Sri Lanka and the disputed area between India and Pakistan. They also, hav taken parts of China and Uatian Southeast Asia. Now they have started bombing the Male Islands south of India. This is an automatic declaration of war. Withing 12 hours, all the islands are taken, as GPEO's main Air Superiority Fighters are over in Japan guarding a meeting of the Council. GPEO's fighters are providing air support, while the leaders meet in Tokyo. They do not get word until after it has happened.

Now a Virtual Airlines flight from Tehran to Wadola Air Base carrying civilians back from humanitarian aid operations is lost over the Indian Ocean. The Black box was found in 8 hours by an FSX Military naval vessel helping in rescue and recovery operations. The black box revealed that the plane was shot down by a Type VI LRSAM (Long Range Surface to Air Missile.) These missiles are only used to shoot down troop transports and bombers, as fighters can easily evade them. The LRSAM was launched from a CTC ship operating near Sri Lanka. The voice recoridings revealed that a massive Naval fleet was seen leaving the southern tip of India heading for Indonesia.

Two days later, 18 SCUD missiles are launched into China. They carried the deadliest form of mustard gas, and 1 low yield nuclear warhead. The next day the United Community of a Global Society discovered a detatchment of CTC ships in the Strait of Hormuz heading into the Persian Gulf. 18 Hours later, they were seen leaving. One hour later, a flight of 3 B52s was headed from Sri Lanka to Indonesia. They were shot down my MRSAMs from the GPEO ship "Scar."

The CTC did not do anything else for a week, until they were spotted by a joint flight by Dragnoxz and Snake. In that fleet, there were 2 carriers, and 10 destroyers, 8 missile cruisers, a Command and control ship, A medical ship, and 5 troop carriers. There were other small boats, looking like carrying 5 SRSAM. . Dragnoxz and Snake immediatly returned to Sebrut Air Base to prepare for Air Defense and Close Air support. All other GPEO pilots that were not stationed there were flown in by GPEOs fleet of 787 Dreamliners.

At 0430, a flight of CTC SU27 Flankers and F/A18 Super Hornets was spotted on radar; headed straight for Sebruit.

Mission Goal:
GPEO- Defend from attacks by hostile planes. If the ships get within 50 nautical miles, B1 bombers are to be sent out with Exsesset Anti-Ship Missiles, and other various weapons. They are not to be escorted by fighters, and are to fly under 500ft to stay under radar. They are to release the missiles when they get into visual range. AWACS will guide the bombers.

CTC- Attack and secure the island on which Sebrut Air Base is located. Use that as a staging point for other attacks. Ship Launched SCUD missiles withhigh explosive warheads may be used. No Biological, Chemical, or nuclear weapons are to be used. Nukes are to be used as a last resort, but keep in mind GPEO's HAWK Anti-Missle defense systems.

The Forces:
GPEO
2 Destoyers, EU2000 Eurofighters Typhoons, F15C Eagle, and F15E/K/SG Strike Eagle, any AWACS.

CTC: numerous ships, SU27 Flankers, F/A 18 Super Hornets, Mig 25 Foxbats, various carrier based attack aircraft.

The leadership:
GPEO: Dragnoxz, Killer, or Spartacus (depends)
CTC: [Leaders Pending]

Maps coming soon

Spartan

Member





Posts

: 288


Join date

: 2009-06-19



WTF where did the maps go?

Spartan

Member





Posts

: 288


Join date

: 2009-06-19



Yea, I remember there being maps, too.
Dragnoxz wrote:Yea, I remember there being maps, too.
yeah, they were good ones too

Spartan

Member





Posts

: 288


Join date

: 2009-06-19



MAPS: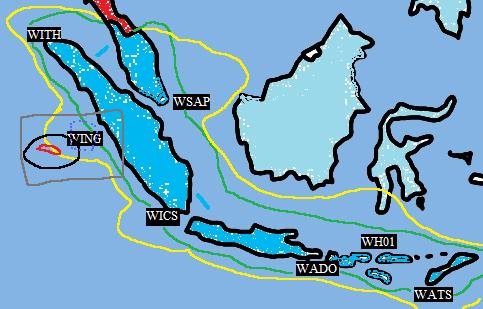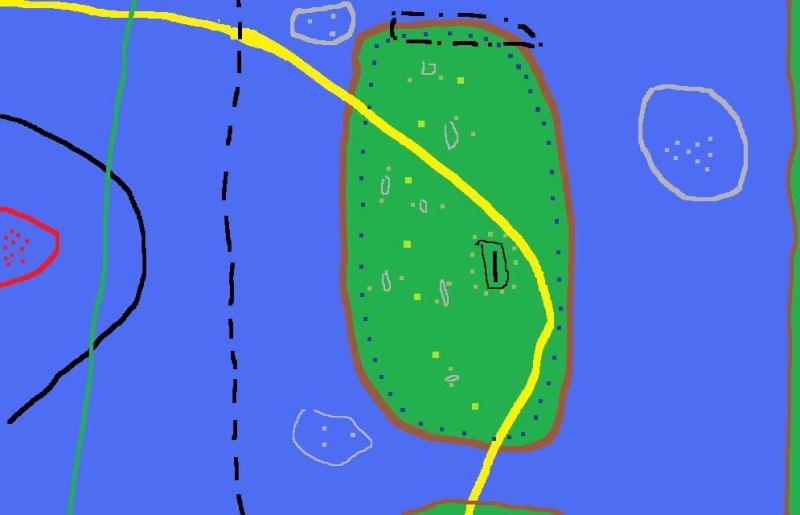 Legend for Map #1:
Black Square- Warzone
Yellow Circle- SCUD Range
Green Circle- HAWK Range
Black territory/circles- CTC Controlled areas and airspace.
White X- location of downed civilian Plane
White Circle- Civilian Plane wreckage
----------------------
Legend for Map #2:
Yellow Outline- GPEO Air Defense Safe Zone/ Controlled Airspace
Green Outline- GPEO Naval Safe Zone/ Controlled Sea-space
Black Circle- CTC Controlled Airspace
Red Circle- CTC Controlled Seaspace
Gray Box- location of battle
------------------------
Legend for Map #3:
**Disclaimer**: Most of these units are theoretical not real. Also, map 2 and 3 are 18 hours apart, as the CTC fleet is closer in map #3
Yellow Circle- SCUD Missile Range
Green Line- GPEO HAWK System range
Black Circle- CTC Controlled Airspace/Safe Zone
Red Circle- CTC Naval Safe Zone
Black dashed line- GPEO Controlled Airspace
Gray Circle (ocean)- GPEO Naval Safe Zone
Gray Dot- GPEO Naval Vessels
Red Dot- CTC Naval Vessels (less than half of them appear on map)
Black Dot-Dashed line *NO FLY ZONE FOR ANY REASON. NOT EVEN GPEO* ALL AIRCRAFT WILL BE DESTROYED BY AN AUTOMATIC SYSTEM OF SRSAM.
Blue Dot- Beach head bunkers for GPEO
Large Green squares- HAWK launch sites
Small Green sqaures- SRSAM sites
Black Square- WING Defense perimiter
Black line- WING
Gray Circles (land)- GPEO Marine Corps [or Army] Chopper bases and camps.
---------------------
I can make scenery for this if you want me to, but we gotta use it

Spartan

Member





Posts

: 288


Join date

: 2009-06-19



Last edited by Spartan on Sun Jul 26, 2009 10:57 am; edited 1 time in total

Spartan

Member





Posts

: 288


Join date

: 2009-06-19



Spartan wrote:GPEO Naval Task Force 4 after the engine upgrades, preparing for Operation Red Ocean between WING and the mainland of Indonesia. (See Map #3) (This is created scenery, and me in the USS Ronald Reagan and a GPEO Destroyer)





PICTURES WILL BE UP TOMORROW AT SOME POINT. HAVING TROUBLE WITH THE IMAGE HOST THING, SO IM DOING PHOTOBUCKET
Sht, them ships gona be fast, lol.
This is just scenery, so they don't move


Spartan

Member





Posts

: 288


Join date

: 2009-06-19



Ahh, NTF-4 has:

1 CVN
2 CG
6 DDG
1 SSBM (Though there is no SSB Scenery, lol)

The Tanker is not needed because the ships have unlimited power/purpultion. The reason for such low number of ships is because the Navy is spread out all over, parts of NTF-4 and NTF-1 are formed up in the West Pacific/Indonesian Defense, NTF-1 has 1 CVN, 1 CG, and 2 DDG's, and 1 Tanker, though the rest of its ships are in port at Midway I.

If we can get a session up this weekend lets do these ops, maybe let everyone in on the action, though we may have to point them into the direction to the site on how to dog fight. I am thinking about something in Iraq & Iran, the defult bases and the GPEO using Iran and all the noobs/non GPEO can take Iraq and we can get an AWACS to call the shots of who goes where giving directions and info on where the enemy is of each side, and also it would be a good recruiting session all at the same time. Some of us could be in Tanks, Choppers, Jets, Cargo, Bombers, etc and we could make the session interesting for everyone who joins, instead of being like other groups that start counting on non members and kicking them from the game, lol. The reason I say the defult areas is because not everyone will use our scenery, and the reason we would take Irans role is so no one is confused on who their opponent is comming from, lol.. And for members who get our scenery they can do th eops you created, I am looking foward to doing the ops you made, though whats th eminimum number of pilots we need inorder for each op ?
Just depends.
Certain Death needs a lot, Red Ocean doesn't need as much, and GAngel just need like 5 or 6 at least

Spartan

Member





Posts

: 288


Join date

: 2009-06-19




---
Permissions in this forum:
You
cannot
reply to topics in this forum