The F-15GU electronics have been completed! The new FSX "Military Grade" Fighter futures: GPS; Advanced Radar; Auto Pilot; Radio; G-Meters; AB and Condensation-Effects, though the Rocket systems have been canceled out due to technical issues.
The Fighter is Combat Tested and Battle Ready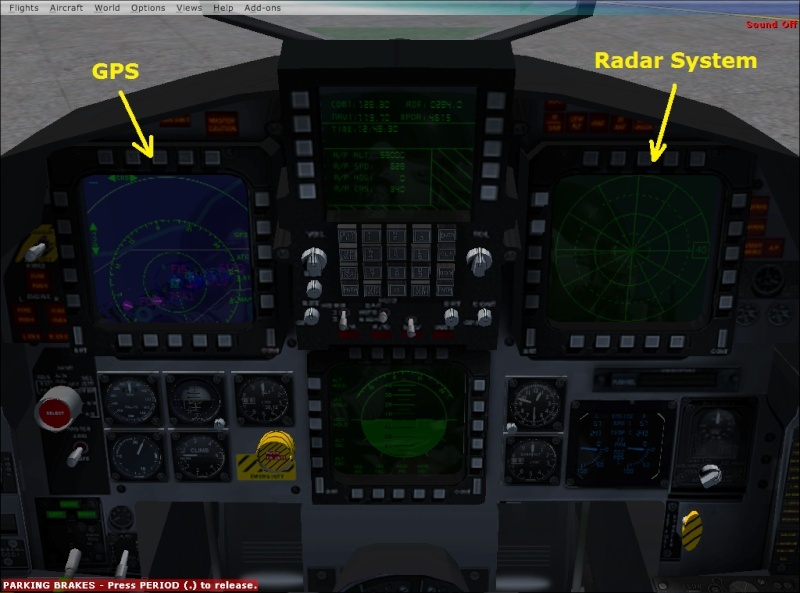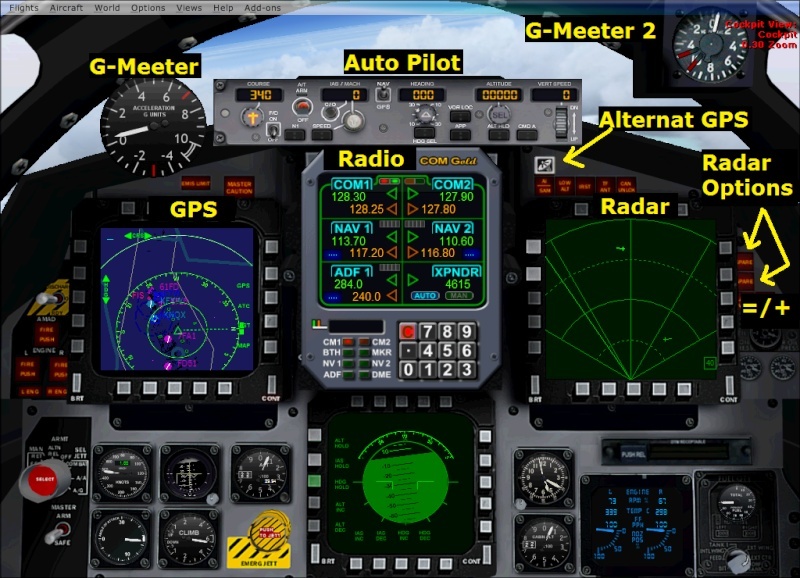 ooo you can send finished version to me?

Spartan

Member





Posts

: 288


Join date

: 2009-06-19



Just got through shooting one of these down with a beta plane that doesn't have any avionics other than the UFC. LOL!! Sucks to be GPEO!!!

FSX-Omni Core Unltd.




Posts

: 49


Join date

: 2012-02-27



You took off from your enemies area, and used trim which enabled you to maneuver with immunity, which is not countable by anyone who is honorable.
Bitch please. It was a grudge match that you issued. So I'm not going to waste over six hours flying from Japan to Phoenix. Would you have even waited that long? And stop the trim bullshit. I've faced 16 people in that aircraft and you're the only one who's said anything about trim. That plane isn't even finished yet and anybody looking at the pic can see it's still an early beta. I was stalling out at 220kts as proven by the pic of the killshot. You did a 180 nose level turn flying less than 50kts inside of a 40 foot radius. No fixed wing aircraft in the world can perform such a maneuver. You're the one trying to cheat pal. I killed you regardless because you don't know what you're doing and turned away from me after we merged. Then you did a low speed dive completely giving me a decisive advantage. You did two things you should NEVER do in a dogfight, and you did them back to back. It cost you like it would have cost anybody who made those mistakes. Only nobody else would have been that stupid. Your loss can only be blamed on your own flying. Grow up. Funny because Raz, Reverend, Cobra, and everybody else didn't complain about me using an over modded plane. The admitted they lost like adults. And what's even funnier is that you're supposed to be way better than all these guys but every one of them lasted much longer than you. You suck dude. Plain and simple.

FSX-Omni Core Unltd.




Posts

: 49


Join date

: 2012-02-27



I saw you turn like using trim. Raz also feels there is something not right about how you fly. And my plane stalled, I was idol on one engine and full throttle with the other, right rudder. I was at a disadvantage because at first I was getting fuel as you came in, then took off. So who had the advantage ? I noticed that once I got speed and got on your tail, I could follow you, and noticed your plane turning like a fly.
Haha, you didn't stall dude. A stall causes an aircraft to go into a spin, nose down, with a severe loss of altitude. You just floated there, nose level, didn't spin, and actually began CLIMBING away after you came out of that 180 turn, WHILE YOUR FUCKING AIR BREAK WAS OPEN. There is no question which one of us was using over modded shit. And dude, you NEVER once got on my tail so shove it up your ass. I shot you down right after we merged. Then I shot you down again after you failed to acknowledge my first kill. Then I decided to have a little fun and just fuck with you for a few more minutes just to rub it in. Then finally, when I disengaged I turned around and separated about 7 miles, that's when you started your "Cable Guy" smoke screen hoping to take attention off the fact that you just got raped. And if you or Raz think there's anything wrong with my plane, you obviously have never flown or even seen the IRIS F-22. And you even admitted that your Typhoon stalls at 35kts nose vertical while my Flanker stalls at 225 nose up 15 degrees. Shit, I was beginning to stall at 220kts nose level. Why? Because I was in a knife edge configuration and was experiencing loss of lift (which is what would happen in reality). Loss of lift, something your planes don't experience even if they're flying nose high and wings level at 50kts. A fucking Cessna 170 can't even do that. Once again, the proof regarding who's using over modded aircraft is not only clear, it was admitted by your own personnel on this very site. So you can shove that over modded excuse up your ass too. You're such a little kid. Stop making excuses. You lost, everybody knows it. Learn to deal.
Last edited by FSX-Omni Core Unltd. on Sun Apr 08, 2012 8:09 pm; edited 1 time in total

FSX-Omni Core Unltd.




Posts

: 49


Join date

: 2012-02-27



And dude you're saying you were at a disadvantage like it was a one on one fight. How many of you were there against just me? You already had wings in the air. I took off from the ground. By the time I got through with Raz you were already in the air ingressing toward me. So yes, you DID have every advantage. And there's no way you were on one engine. You were only flying at about 50kts nose level so you would have dropped like a rock if you were on one engine. There's no way in hell you could have sustained flight at that speed, ESPECIALLY on one engine. You should have dropped like a rock flying that slow even with both engines on but you didn't even though you were covered in parasitic drag with your airbreaks popped. Only a STOVL or VTOL aircraft like the F-35 or AV-8 could sustain nose level flight at that speed, and even at that there's no way they could have executed that 180 turn you did in horizontal flight. STOP YOUR BULLSHITTING and STOP MAKING EXCUSES. You got owned and that's the only thing that happened.

FSX-Omni Core Unltd.




Posts

: 49


Join date

: 2012-02-27



Oh, an imaginary SAM got you before you got me, honest, I seen it with my own two eyes, you went pop in the air. Re Match, and no trim this time. You sound like CableGuy, snobby and disrespectful. No, I didn't do my best dog fighting with you, because I really was not in the mind set. I only told you about the session to see if you would come in. I wanted to see if you would talk. But, you started on by being disrespectful and treating the host like shit, after using trim to get me and Raz. Yea, Raz is a good pilot, we would be able to take you down if you didn't use trim.
Bitch, there was no trim, just like I ain't Corsi, and you ain't smart. Stop making your fucking excuses. No matter what I fly you'll claim that I cheated. Everything will be overmodded somehow as long as I win. And stop that "sounding just like Cable Guy" bullshit because you said the same fucking thing about me being "exactly" like Reverend, then Ghost, and then Corsi. And every time you were DEAD WRONG. Just like you are right now. You just don't learn do you? A special son of a bitch if I ever saw one. Get this Cable Guy on Skype and we'll talk to you at the same time. Then you can enjoy feeling stupid all over again. Otherwise shut the fuck up because this shit's getting old. My name is Mike mother fucking Sharkey and NOBODY disputes it but your stupid ass. You're the one who hides your identity while the rest of us share our lives with each other. I see reality is not an environment you function very well in. Pathetic.

FSX-Omni Core Unltd.




Posts

: 49


Join date

: 2012-02-27





Similar topics
---
Permissions in this forum:
You
cannot
reply to topics in this forum