Below is an image of declassified defense plans of Florida made on 02/22/09, just six days before the official ACC declaration of war against GPEO. It was expected that the enemy would first take the Florida Panhandle where the major air bases in Florida are, and Miami, the largest city in Florida. Preparations were made to quickly recover those areas, and to secure air superiority, and to block further intrusion, as well as use bombers to neutralize enemy naval forces that would be striking friendly land facilities.
This plan was drawn up and implemented within moments of learning of the naval threat. GPEO aircraft scrambled and were fully deployed within 12 minutes. The enemy fleet ended up withdrawing due to their exposure by the UIA, and for realizing they were very vulnerable to the presence of GPEO air power.
It is believed that the fleet of the Virtual Naval Forces were the ships that intended to attack under the direct orders of the ACC commander, "Intruder," however, they did not attack. Instead, they withdrew. This was the first time they set up for an attack, and withdrew.
The VNF later attempted to attack the GPEO bases at the south tip of South America. But, because the VMC publicly denounced them and announced to side with the GPEO if VNF attacked GPEO, and with the exposure of a multiple GPEO bases and presence of a GPEO naval force in the area, the VNF withdrew its fleet a second time.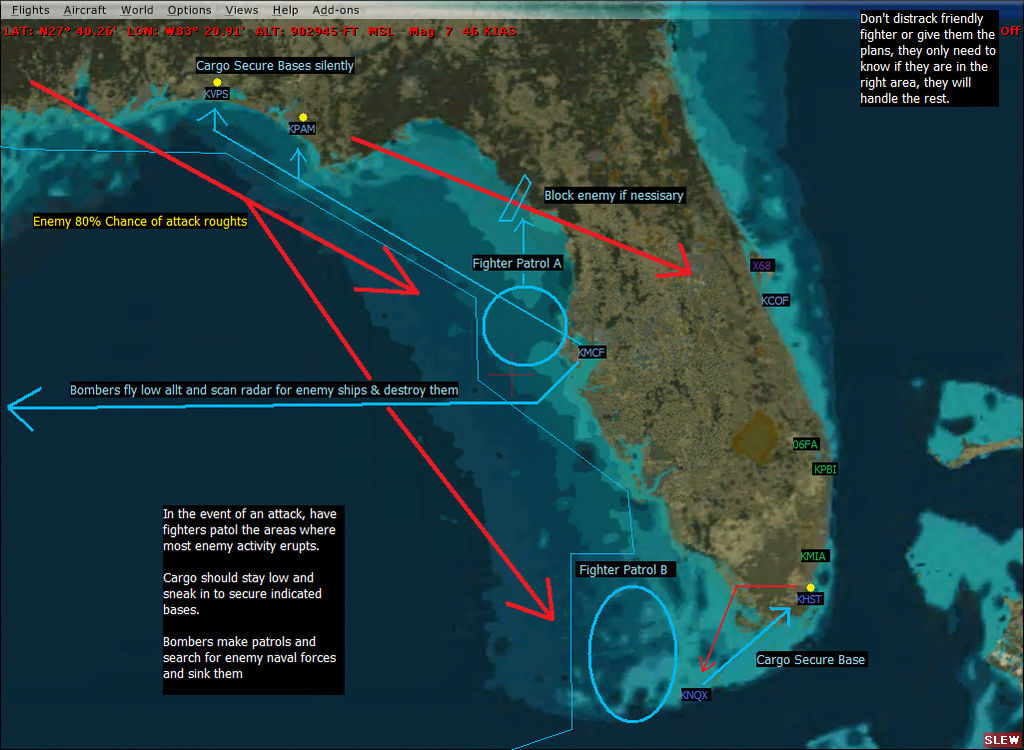 GPEO

Forum Staff





Posts

: 125


Join date

: 2009-07-24



The primary reason the VNF could not implement their attack plans was because their fleet was exposed too early. Imagine if the fleet that attacked Pearl Harbor was exposed days before, and US air power deployed.


Similar topics
---
Permissions in this forum:
You
cannot
reply to topics in this forum